Welcome to Dusty's Bar and Dagos, located in historic Northeast Minneapolis. We champion good food and good music with a great neighborhood vibe that has an uncanny ability for turning customers into regulars.
Great local music in the big green booth.
Hungry? Need a Dago infusion? Drop in or take out…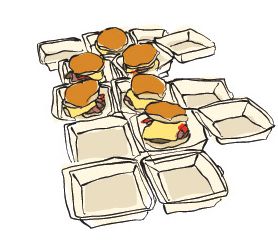 Re-imagine how you think about bar food.
BEER ON TAP

Guinness Extra Stout Irish Dry Stout 

4.20% ABV

Fulton Sweet Child of Vine English India Pale Ale 

6.40% ABV

Surly Furious American IPA 

6.20% ABV

Bell's Two Hearted American IPA 

7.00% ABV

Fulton Lonely Blond American Blond Ale 

4.80% ABV

Able Super Giant Golden Ale 

5.20% ABV

Grain Belt Premium American Adjunct Lager 

4.60% ABV

Grain Belt Nordeast American Amber/Red Lager 

4.70% ABV

Summit Extra Pale Ale English Pale Ale 

5.30% ABV

Summit Winter Ale

6.2% ABV

Rotating Seasonal Beer on Tap! Local 

delicious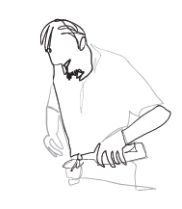 HAPPY HOUR MONDAY THRU FRIDAY! 2 to 6 PM
$1 Off all Beer and Alcohol!
MEAT RAFFLE!

Meat Raffle Every Friday @ 5:30 PM!
"Between the vintage beers signs, the meat raffle, and the old phone booth, it's almost like a time capsule. The bartenders are no nonsense, but quick with a pour."